Wrapping Up the Holidays 2020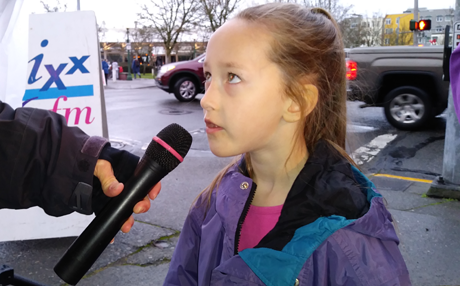 Brighten the heart of a child this Christmas – and you will feel better too! Donate online here or by clicking on the button below! 
Donate Funds or Adopt a Family
O Bee Credit Union will match the first $2500 in donations, The Roof Doctor will match the next $2000, Althauser Rayan Abbarno Attorneys & Counselors at Law will match the next $1000, and Olympia Divorce Lawyers Morris-Sockle will match the next $1000. Make a secure PayPal donation right now! Just get out your credit or debit card & push the Donate button! You can also adopt a specific family for the holidays. Call 360-943-9937 for how to adopt-a-family.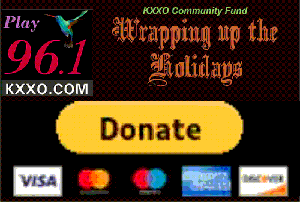 Where does the money go? This year we're working the Holiday Connection (a coalition of local social service agencies) and Barb's Family and Friends. The overhead for this drive is borne by the station; 100% of the money collected goes directly to families in our area (minus transaction fees). All the groups involved pledge to use 100% of the donations to meet the needs of their client families.
Checks can me made out to "KXXO Mixx96 Community Fund" or to any of the specific agencies:
Holiday Connection
Barb's Family and Friends
RECIPIENT AGENCY INFORMATION
The Holiday Connection is a coalition of local service agencies who direct the holiday needs of their clients to a clearing center that tries to match donor and recipients. The Holiday Connection funnels donations from our drive and other sources to families with last-minute emergency needs including children and elders not adopted by giving trees or other organizations. The Holiday Connection also strives to work with families in need to match them with appropriate agencies if there are other family needs such as energy assistance, job training, housing, etc. 100% goes to families in need (minus transaction fees).
These local agencies are:
BHR Adult Division
BHR Kids Division
BHR – Recovery
Community Youth Services
Evergreen Vista
Family Education and Support Services
Family Support Center
Senior Services of South Sound
YMCA Children's Services
Thurston County Food Bank
Barb's Family & Friends, a group started by long-time local citizen Barb O'Neill, provides a free Community Christmas Dinner (probably to-go this year). Barb is no longer living, but the tradition continues in her memory.  Donations go to the dinner and to families in need. Contact 360-485-9931.
Call us if you have any additional questions! KXXO Mixx 96.1, 360-943-9937