Nominate Now!

Healthcare Heroes!

If you know a healthcare worker or health-related workplace making a difference in the fight against Covid, worker-owned New Moon Cooperative Café, offering made-from-scratch breakfast and lunch in downtown Olympia, wants to feed them! To nominate a health worker or work unit to be put in weekly drawings for $100 in New Moon gift cards, click here (full rules on nomination form). Winners drawn from all eligible entries and announced Thursday mornings through October 1.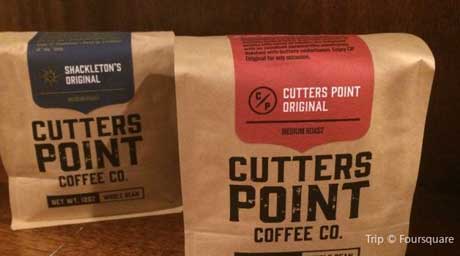 Win!

Cutters Point Coffee!

Win a bag of hand-crafted whole-bean coffee from Cutters Point Coffee Co.! Play TriBond September 7-25, brought to you weekdays at 7:40am by the Law Offices of Althauser Rayan Abbarno! Contest number is 360-943-9696. You may win TriBond once every 60 days.
Love Oly!

Shop and Dine Week!

Support Olympia downtown businesses and take part in Love Oly Shop and Dine Week September 28th-October 4th! You could win gift certificates from local businesses – and redeem your "passport" for a "Love Oly" item of your choice! Get your "Love Oly" passport at participating businesses or online!
Win More!

 Join Loyal Listener Club!

KXXO Loyal Listener Club members get more chances to win – usually a new contest every week in Wednesday's email! Click here to join (it's FREE and your info will not be shared or sold). Loyal Listeners are the first to find out what we're doing – and they're also our advisory panel, letting us know what we can do to improve KXXO Mixx 96.1. Join now and help us build a better KXXO Mixx 96.1!
NEW! Harry Styles – Adore You
NEW! The Weeknd – Blinding Lights
NEW! Justin Bieber/Quavo – Intentions
#2 Lewis Capaldi – Someone You Loved
#1 Maren Morris – The Bones
High school teacher Surita Nixon talks with Breigne de los Reyes on Unheard Voices about the need for multicultural classrooms and curriculum.
Breigne de los Reyes interviews local high school students about what the Black Lives Matter movement means to them.
On Unheard Voices, UW student Adelle Engmann speaks powerfully and passionately about her life as an African-American woman. Produced by Alexis Garcia.
Free Mixxer!
The Thurston County Chamber Morning Mixxer is on hold until 2021. Once the Mixxer resumes, it will be held the first Tuesday of each month at 7:30am from a different business or organization each time. The networking event is a low-key way for area professionals to meet in a fun, casual atmosphere with free coffee and treats. 
Sponsored by L&E Bottling Company & KXXO Mixx 96.1.


Listen On Your Smart Speaker Personal Assistant
When commanding Alexa or Cortana or "Ok Google," you will only get the correct Mixx 96.1 if you say, "Play KXXO." KXXO, our legal call letters, set us apart from all the other Mix 96.1's in the country – so you must say "Play KXXO"!

Traffic Woe Foes
Follow traffic in the South Sound with KXXO Mixx 96.1 Freeway Hero traffic updates on air at 96.1 FM, the cameras and info at https://www.kxxo.com/traffic, and on Twitter.