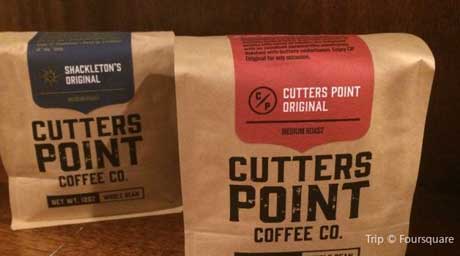 Win!

Cutters Point Coffee!

Win a bag of hand-crafted whole-bean coffee from Cutters Point Coffee Co.! Play TriBond March 1-5, brought to you weekdays at 7:40am by the Law Offices of Althauser Rayan Abbarno! Contest number is 360-943-9696. You may win TriBond once every 60 days.
Win More!

 Join Loyal Listener Club!

KXXO Loyal Listener Club members get more chances to win – usually a new contest every week in Wednesday's email! Click here to join (it's FREE and your info will not be shared or sold). Loyal Listeners are the first to find out what we're doing – and they're also our advisory panel, letting us know what we can do to improve KXXO Mixx 96.1. Join now and help us build a better KXXO Mixx 96.1!
NEW! Christina Aguilera – Loyal Brave True
NEW! Post Malone – Circles
NEW! Dua Lipa – Don't Start Now
#3 Gabby Barrett f/Charlie Puth – I Hope
#2 Harry Styles – Adore You
#1 The Weeknd – Blinding Lights
Breigne de los Reyes interviews high school students Quincy N. and Kora L., with group coordinator Gracie Anderson from PLU, about the Black Lives Matter movement.
On Unheard Voices, Cece Chan, Diversity Director of Associated Students of PLU, discusses going to school as an Asian-American. Produced by Breigne de los Reyes.
Free Mixxer!
The Thurston County Chamber Morning Mixxer is on hold until further notice. Once the Mixxer resumes, it will be held the first Tuesday of each month at 7:30am from a different business or organization each time. The networking event is a low-key way for area professionals to meet in a fun, casual atmosphere with free coffee and treats.
Sponsored by L&E Bottling Company & KXXO Mixx 96.1.


Listen On Your Smart Speaker Personal Assistant
When commanding Alexa or Cortana or "Ok Google," you will only get the correct Mixx 96.1 if you say, "Play KXXO." KXXO, our legal call letters, set us apart from all the other Mix 96.1's in the country – so you must say "Play KXXO"!

Traffic Woe Foes
Follow traffic in the South Sound with KXXO Mixx 96.1 Freeway Hero traffic updates on air at 96.1 FM, the cameras and info at https://www.kxxo.com/traffic, and on Twitter.