School Drive!

Help Local Children!

In 2020 everything looks different, but you can still help make sure students in our community have the supplies they need to be successful! We'll be holding our Little Red Schoolhouse Fund Drive live on-air Friday, August 14 6am-6pm, with special guests all day! Donate by calling 360-943-9937 or click on the donate button below!

Nominate Now!

Healthcare Heroes!

If you know a healthcare worker or health-related workplace making a difference in the fight against Covid, worker-owned New Moon Cooperative Café, offering made-from-scratch breakfast and lunch in downtown Olympia, wants to feed them! To nominate a health worker or work unit to be put in weekly drawings for $100 in New Moon gift cards, click here (full rules on nomination form). Winners drawn from all eligible entries and announced Thursday mornings July 30-August 27.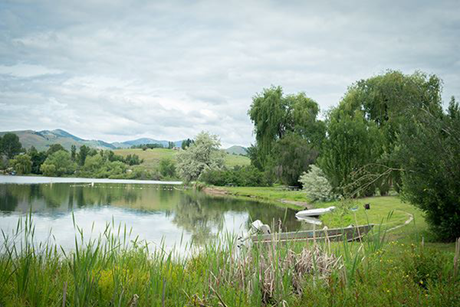 Win!

Coffee and Nature!

Win a bag of hand-crafted whole-bean coffee from Cutters Point Coffee Co. and a chance to "Embrace Your Nature" at Washington State Parks with a free Discover Pass! Play TriBond August 3-7, brought to you weekdays at 7:40am by the Law Offices of Althauser Rayan Abbarno! Contest number is 360-943-9696. You may win TriBond once every 60 days.
Win!

Discover Pass!

"Embrace Your Nature!" Win a Discover Pass from Washington State Parks on "That's Not Right" weekdays through August 13 at 3:20pm! Contest number is 360-943-9696. You may win "That's Not Right!" once every 60 days.
Win More!

 Join Loyal Listener Club!

KXXO Loyal Listener Club members get more chances to win – usually a new contest every week in Wednesday's email! Click here to join (it's FREE and your info will not be shared or sold). Loyal Listeners are the first to find out what we're doing – and they're also our advisory panel, letting us know what we can do to improve KXXO Mixx 96.1. Join now and help us build a better KXXO Mixx 96.1!
NEW! Harry Styles – Adore You
NEW! The Weeknd – Blinding Lights
NEW! Justin Bieber/Quavo – Intentions
#2 Lewis Capaldi – Someone You Loved
#1 Maren Morris – The Bones
Michael Steadman, candidate for Thurston County Commissioner, District 2, discusses "Community, Environment, & the Economy." Paid for by People for Michael Steadman (D).
Jonny Meade, socialist candidate for Washington Legislative District, position 1, shares his ideas for putting working people first. Paid for by Jonny for Washington.
Free Mixxer!
Check back about the next Thurston County Chamber Morning Mixxer currently scheduled for Tuesday, September 1, 2020 at 7:30am. The monthly Morning Mixxer networking event is a low-key way for area professionals to meet in a fun, casual atmosphere with free coffee and treats.
Sponsored by L&E Bottling Company & KXXO Mixx 96.1.


Listen On Your Smart Speaker Personal Assistant
When commanding Alexa or Cortana or "Ok Google," you will only get the correct Mixx 96.1 if you say, "Play KXXO." KXXO, our legal call letters, set us apart from all the other Mix 96.1's in the country – so you must say "Play KXXO"!

Traffic Woe Foes
Follow traffic in the South Sound with KXXO Mixx 96.1 Freeway Hero traffic updates on air at 96.1 FM, the cameras and info at https://www.kxxo.com/traffic, and on Twitter.