Pumpkin Patches, Corn Mazes, and Hauntings 2023!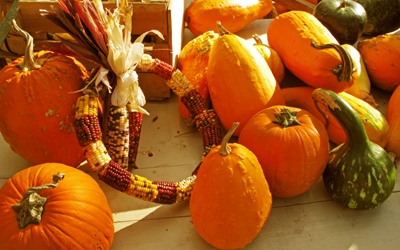 NOTE: Once entry says "2023" by it, then you know it's been updated for 2023. Before that, it hasn't – though some info may be the same from year to year. There was a drought this summer so corn mazes may be limited or nonexistent! 
See more events on our regular Events Calendar
302 93rd Avenue SE, Tumwater, one mile east off I-5 Exit 99. Pumpkin patch daily 10am-6pm through October 31, 2023. Haunted Maze Fridays/Saturdays/Sundays and Halloween. Paintball shooting gallery, cow train ride, cornhole, wagon rides. info@rutledgecornmaze.com or 360-357-3700.
The bucolic town of Bucoda changes its name to BOO-coda for the month of October, with many events planned, highlighted by the BOO-coda Haunted House at the Bucoda Gym, 402 N. Nenant St. September 29, 30 and October 6, 7, 13, 14, 20, 21, 27, 28 from 7-11pm and October 29, 30 and 31, 2023 from 7-10pm. Show your ticket stub from Rutledge Corn Maze and get $3 off regular admission.
141 Nisqually Cutoff Rd SE, Olympia. Fall Harvest Festival through October 30, 2023. Enjoy two pumpkin patches, 5-acre corn maze and family-friendly activities. Wagon rides, baby animals, outdoor trike trek, playgrounds, hay pyramid, mini kids' corn maze and zip swings. New this year: Low ropes obstacle course! Cow train, pumpkin blasters, paintball shooting and pony rides available at extra cost on weekends only. 360-459-4023.
239 Brady Loop Rd. E, Montesano. 9am to 6pm daily. Pumpkin patch, straw maze, and corn maze through October 31. Also fruits and vegetables and baked goods! 360-581-4177.
518 Goodrich Rd., Centralia, two miles north of I-5 Exit 102 off Harrison, open 10am to 6:30pm daily. Hayrides, barrel rides, corn maze, straw pit, animals (calf, goats, chickens, and lambs). 360-269-1783.
4924 268th St. E., Spanaway. Friday, Saturday, Sunday 10am-6pm through October 29, 2023.  Pumpkin patch, picnic area, pony rides, petting farm, trout fishing. $10 farm admission online + additional charges depending on activity. 253-875-0356.
626 East 25th Street, Tacoma. Tacoma's ultimate haunted house experience September 29-November  4, 2023! Dare enter their immersive nightmare where unnatural creatures leap from the shadows and the unexpected follows you every step of the way.  Timed tickets available online.
6502 52nd St E, Puyallup.  Pumpkins, hayrides, kiddie trains, food and coffee vendors, and a corn maze. Special events include their month-long Bluegrass Festival, special St. Bernard guests and more. Hours are weekends 10am-6pm and weekdays 3-6pm September 30-October 31, 2023. 253-841-4443.
5820 44th St. E., Puyallup. September 30-October 31, 2023, Monday-Friday 3-6pm, Saturday and Sunday 10am-6pm. Already picked pumpkins and u-pick pumpkin patch, pumpkin sling shots, corn maze and truck pulled hay rides (weekends only). 253-227-5385.
38223 236th Avenue SE, Enumclaw. Fall Festival September 30-October 31, 2023. Corn maze, hay barn, pumpkin patch, laser tag. Kids Korral includes unlimited tractor train rides, unlimited hay wagon rides, play area, petting farm, tricycle track, unlimited apple sling shots (weekend only), bubble table, slides, duck races, chalkboard house. 360-802-0503.
Lattin's Cider Mill, 9402 Rich Rd SE, Olympia.  Saturdays and Sundays 9am-5:30pm September 30-October 29, 2023 (weather permitting).  Pumpkin patch, petting zoo, games, wagon rides, animal train, fritters, cider and more!  360-491-7328.
10633 Steilacoom Road SE, Olympia. Open for season September 30-October 31, 2023 10am-5pm Monday through Saturday, 1-5pm Sundays. Call first: 360-491-3276 (FARM).
7401 Yelm Highway SE, Olympia. Pumpkin patch open Fridays noon-6pm, weekends 9am-6pm September 30-October 29. Buy tickets online for fall harvest fun area with wagon rides (weekends), hay maze with slide, corn mazes, kiddie train, corn hole, farm animals, jumbo jumper. No admission charge to buy pumpkins & access gift shop only. HunterFamilyFarm@gmail.com (preferred) or 360-456-0466.
East 1921 State Highway 106, Union. Pumpkin patch open daily 9:30am-5:30pm September 29 (if dry) or 30 -October 31, 2023. 🎃 Pumpkin patch, corn maze, hay maze, tractor rides, fresh produce 🌽 and Olympic Mountain Ice Cream. 360-898-2222
3415 Jackson Highway, Chehalis.  Opening Saturday, September 30, 2023. Fridays noon-6:30pm, Saturdays and Sundays 10am-6:30pm.Pumpkins, handmade crafts and free caricature drawings.  360-880-5411.
9710 State Route 162 E., Puyallup. 50 different varieties of pumpkins, gourds, squash, and ornamental corn. Harvest Festival September 30-October 31, 2023 9am-6pm daily with a corn maze, farm animals, and pumpkin slingshots! More activities on weekends. 253-840-2059.
25001 Sumner-Buckley Hwy. E., Buckley. Fall at Maris Farms September 30-October 29, 2023. Haunted Woods Friday/Saturday/Sunday, ages 10 and up. Pumpkin patch, corn maze, farm animals, pedal cart racing, zip lines, pig races, and hayrides (35+ activities). Laughter by day, screams at night! Must reserve online! 253-862-2848
Grand Farms, 17616 S Vaughn Rd. NW, Vaughn. My Haunted Forest, a Medieval alternate reality with dragons and other mythical beasts lurking in the woods, is open September 30-October 29, 2023.  The first hour of the haunt is kid-friendly. Free parking. This year they have timed entries so please make sure to show up before your entrance time to get parked and scan your tickets in.
2000 Collins Rd., Buckley. September 30-October 31, 2023. $20 general admission, cash only; $1 off with canned food donation. $35 fast pass. 206-419-3217.
270 Camp One Road, Raymond. October 1–October 31, 2023, 10am-4pm weekends. Pumpkin patch with activities like face painting and vendors selling crafts and fall décor. 360-208-6644
4548 Marvin Rd. SE, Lacey. October 6-31, 2023.  Kids' walk-through is on October 28 only, from 5-6:30pm. Online and at-the-door pricing may differ. 360-6MORBID (360-666-7243).
3215 Musser Dr. SW, Olympia. October 14-15 and October 22, 2023 noon-4pm.  A quaint, quiet pumpkin patch. Find the perfect pumpkin, indulge in sweet treats and get some fall flowers for your table.
Simpson Railroad, 10138 W Shelton Matlock Rd., Shelton. Simpson Railroad's Pumpkin Pickers Saturday-Sunday, October 14-15, 2023  and Saturday-Sunday, October 21-22 10am-4pm starts with a ride aboard the Simpson Railroad trailer car. Then there's a hay bale straw maze to navigate through – hopefully it is not haunted with loggers past. Grab a cup of hot cider to sip while you listen to not-too-scary short stories. Don't forget to stop at the pumpkin patch to pick out a pumpkin to take home. Keep an eye out for trick or treat candy. Kids are encouraged to wear and show off their costumes. They also have Fright Trains on Friday, October 13, Saturday, October 14, and Saturday, October 21, 2023.
Reserve your space (360-736-4333) in the walking Ghost Tours in downtown Centralia Friday, October 20, 2023 (4-8pm) and Saturday, October 21 (10am-9pm) from Lewis and Clark Hotel, 117 W. Magnolia. There, you can browse the wares in the Dark Market. Local artisans will show you their strange, enthralling, and downright witchy goods. Itching for more goosebumps? Paranormal investigators will be lurking nearby for questions. Their investigations of Historic Downtown Centralia are sure to send shivers down your spine!
Panhandle Lake 4-H Camp, 370 West Panhandle Lake Rd., Shelton.  Saturday, October 28, noon to 4pm. Kid-friendly event open to all ages! There will be carnival games and trick-or-treating throughout their trails and cabins! Lunch will be available for purchase, and their bake sale will have goodies the whole family will love! 360-470-0231.
Downtown Chehalis. Trick or Treat Transit Tuesday, October 31, 2023 3-5:30pm.  Get ready to show off your Halloween costume! Trick Or Treat Transit event is fun for all ages and allows for a safe FREE trick or treat experience. Starting in downtown Chehalis you and your little goblins can hop on a Twin Transit bus that will take you to various stops in Chehalis and Centralia to collect candy and fun treats! Have a SCARY good time at this year's Trick or Treat Transit! Centralia Chehalis Chamber of Commerce, 360-748-8885.
The Hands On Children's Museum celebrates fall with Boo Bash. Don your costumes and bring your superheroes, princesses, and fun monsters to the Hands On Children's Museum for a spooktacular good time. Enjoy family-friendly, Halloween-inspired fun and exciting activities without the fright! Online reservations required: https://hocm.org
Briggs YMCA, 1530 Yelm Hwy SE, Olympia. There will be free drive-through trick or treating on Friday, October 29th, from 5:00-6:30pm. Come in costume, stay in the comfort and safety of your own car, and let our costumed staff and volunteers bring you the treats!  360-753-6576.
Veterans Memorial Museum, 100 SW Veterans Way, Chehalis.  Join Cruise Centralia and The Quarter Milers Car Club for this trick or treat event at the Veterans Memorial Museum, Sunday, October 30th from 5-10pm.
Know of other patches, mazes, or Halloween and harvest activities? Post them at https://kxxo.com/psa