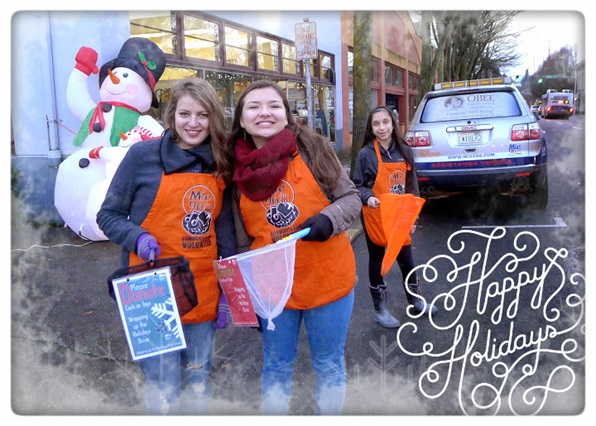 KXXO Mixx 96.1's "Wrapping Up the Holidays" fund drive collects toys, cash, and gift cards for kids and families in need for the holidays!  We will be broadcasting live and collecting donations 6am – 6pm on December 20, 2019 from the corner of State and Washington in downtown Olympia!
What can YOU do to help?
We need volunteers who can stand outside, rain or shine, and collect donations for the fund drive! Smile, wave, and have a good time! 100% of the donations will be given to the agencies involved to help families in need. KXXO Mixx 96.1 covers all of the overhead expenses and will do our best to keep you warm and fed!
Call the station at (360) 943-9937 and ask to speak to Toni or email tch@mixx96.com
Pick a time between 6am – 6pm that works best for you so we can add you to the schedule
Please let us know if you are bringing additional people, and how many
Please be responsible for any children you may bring to help
Sign in downstairs in the conference room on December 20