Live and Online!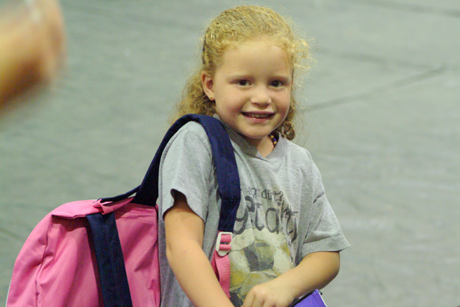 Thanks to your donations we raised over $25,000! Check back later for info on the 2022 LRS School Supplies Drive!
Team up with the Little Red Schoolhouse Project and KXXO Mixx 96.1 to make sure students in our community have the supplies they need to be successful.
KXXO Mixx 96.1 will be broadcasting LIVE collecting funds by phone at 360-943-9937 and online Friday, August 13, 2021 to purchase supplies in bulk! You can also drop off school supplies that day at KXXO, 119 Washington St. NE, downtown Olympia. Calculators are in great demand. No clothing accepted.
You can donate online now by clicking on the Donate button below! 
Heritage Bank will match the first $2500 donated! Donate and see your donation double! O Bee Credit Union will match the next $2000; the law firm of Althauser Rayan Abbarno and Capital Heating and Cooling will match further donations. Donations help buy supplies in bulk! Can't donate the day of the event? Make a secure PayPal donation right now! Just get out your credit or debit card and push the Donate button! 100% of what is received in donations will go to the Little Red Schoolhouse Project, but in some cases with online donations the financial institutions involved may deduct a small credit card or transaction fee.
Checks can be made out to Little Red Schoolhouse and mailed to: P.O. Box 6302, Olympia, WA 98507
Imagine having to choose between buying food and clothes or a backpack, crayons, and scissors for your school-age child! Each year, many parents look at the brightly colored "Back to School" banners with dread as they face exactly these choices. The average cost of school supplies per child has grown to almost $75 per child. The cost is beyond many parents who are already struggling to pay for rent, gas, and medical expenses!
The Little Red Schoolhouse Project (www.redschool.org) was founded in response to this need. Their goal is to see every child start school with basic school supplies and a backpack.
Who is involved? The Little Red Schoolhouse Project Committee is a joint effort of local social service agencies, churches, businesses, and individuals. The Little Red Schoolhouse Project is a project of Family Education and Support Services.
More Info: www.redschool.org, Call Community Action Council, 360-438-1100 extension 1143 or email LRS@redschool.org