Pumpkin Patches, Corn Mazes, and Hauntings!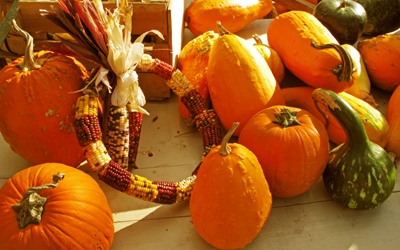 KXXO Mixx 96.1 and Olympia businesses welcome families downtown for free trick-or-treating 3-6pm Halloween. Find the wicked kitty in each participating business and get an entry in the treasure chest drawing being held 6:15pm at Archibald Sisters on Capitol Way.
Bucoda Gym, 402 N. Nenant St., 425-327-9400. Thrills and chills await you at the "Scary Nights" haunted house. Recommended for ages 10-80, not for the faint of heart (it's called Scary Nights for a reason). Come for an exciting evening, if you dare! 7-11pm Fri. & Sat. Sept. 27-Oct. 26 and November 1; 7-10pm Oct. 30-31.
Family Friendly Haunted House and Charity Drive 2019
BOOcoda Oddfellows, 101 7th St., Bucoda Gym. Think Scooby Doo and pumpkins, NOT chainsaws or blood. Boils and ghouls 12 and under (and those young at heart) are invited to come in costume. $5 per person or four cans of non-perishable food items (ramen doesn't count!). $20 per family or a clean coat, blanket, or bike (also accepting books, toys, gift cards for KXXO Mixx 96.1's "Wrapping Up the Holidays." Friday-Saturday October 25-26 6-9pm. 
4548 Marvin Rd. SE, Lacey. Rated PG-13. Fridays-Saturdays 7-11pm October 4-26, plus 7-9:30pm October 24, 27 & 30. 7-10pm October 31. Lights-on kids' walk-through Oct. 26 & Halloween 5-6:30pm. $9-$15, Kids walk-through $3. See website for coupon info.
2501 East G St., Tacoma. September 27-28; October 4-5, 10-12, 17-19, 24-26 and 31st; November 1-2 7-10pm (Thursdays), 7-11:30pm (Fridays & Saturdays). $17 general, $15 online, $13 military at ticket window only. 30+ rooms of heart-pounding terror – nightmarish creatures, the shambling dead, the unnatural and unrelenting.  Take a moment to forget the nightmares of your life and enjoy the nightmares waiting for you inside – unexpected, waiting, without mercy. Are you ready? 
17616 S. Vaughn Rd. NW, Vaughn. Experience a Medieval horror fantasy in an enchanted forest under a dark spell. $10-$17. 7pm Oct. 4, 11, 12, 18, 19, 20, 25, 26, 27, 31.  
JBLM – Lewis North. Fridays and Saturday October 18-25 7-11pm; Saturday October 26 9-11pm. $10 13 & up, $7 12 & under. Not-so-scary Oct. 26 2-5pm, $2. DOD ID card holders & their guests only!
2000 Collins Rd., Buckley 98321, $15 cash ($14 with food bank donation). September 28 – October 31. Fridays and Saturdays 7-11pm, Sundays 6:30-8:30pm. Plus, October 24, 28, 29, 30, & 31. 
1200 Fairgrounds Rd., Bremerton. Open October 4-26 Fridays and Saturdays 6-11pm (lights on every day 5-6pm, $5). Plus October 31 from 6-10pm. $15 regular admission ($12 October 4 & 5 only). 
Triad Arts Theater, 102 E. Yelm Ave., Yelm. 15-minute "Dining Room" Escape Room ($5), 30-minute "Wine Cellar" Escape Room ($10), and 20-minute theater ($5) October 18th-20th and 25th-27. 360-458-3140.
Avanti High School, 1113 Legion Way SE, Olympia. October 17-19 and 24-26 5:30-8:30pm. $7. Pick your scare level! 
Next to 7 Seas on Judson Street in Downtown Gig Harbor. Celebrating 20 years of HAUNTS, Paradise Theatre is back to scare the life out of you! 10,000 Square feet of fright.  October 24-26 and October 29-November 1 6:30pm (except 6pm Halloween). Special kid-friendly nights Sunday and Monday – $1 off tickets are $8 ages 10 and under, $11 ages 11 and up.
White Pass Country Museum, 12990 US Highway 12, Packwood. October 25-26 and October 31-November 1 5-7pm. $1 , free under age 6. 
French Toast Theatre, Hales Pass: 3507 Ray Nash Dr. NW, Gig Harbor. October 26 4-7pm. Put on by kids for kids.  Scary rooms and fairy rooms alike – you can choose which ones to enter. FREE! 
302 93rd Avenue SE, Tumwater, one mile east off I-5 Exit 99. Pumpkin patch daily 10am-6pm. Corn maze Friday and Saturday 10am-midnight, Sunday-Thursday 10am-6pm. Haunted Maze and Zombie Paintball October 18-19, 25-26 8pm-midnight, plus Sunday October 20 and 27 8-10pm. info@rutledgecornmaze.com or 360-357-3700
24713 Sumner-Buckley Hwy. E., Buckley. Haunted Woods 7-9pm September 28, October 4-5, 13, 20, 27; 7-10pm October 11-12, October 18-19, October 25-26. Flashlight Maze Fridays & Saturdays September 28-October 26 6-9pm. Pumpkin patch, corn maze, destruction zone, farm animals, pedal cart racing, zip lines, pig races, and hayrides (35+ activities). Laughter by day, screams at night! 253-862-2848
9402 Rich Road SE Olympia. Their Applefest September 28-29 and every weekend in October features tractor-drawn wagon rides to their pumpkin patch, the Maze, bluegrass music, and apple fritters and cider. $5 parking, free admission. Regular hours 9am-5:30pm Monday to Saturday, 9am to 4pm Sunday. 360-491-7328
East 1921 State Highway 106, Union. Pumpkin patch open daily 9am-5pm October 1-31. 🎃 Pumpkin patch, hay maze, corn maze, tractor rides, fresh corn 🌽 and Olympic Mountain Ice Cream. 360-898-2222
5820 44th St. E., Puyallup. Pumpkin patch, pumpkin slingshots, corn maze, free tractor-pulled hayrides. 253-227-5385.
4924 268th St. E., Spanaway. Pumpkin patch, picnic area, pony rides, petting farm, trout fishing. $8 farm admission + additional charges depending on activity. Fri.-Sun. 10am-6pm.  253-875-0356.
9710 State Route 162 E., Puyallup. 49 different varieties of pumpkins, gourds, squash, and ornamental corn. Harvest Festival September 28-October 31 9am-6pm with a corn maze, farm animals, and pumpkin slingshots! More activities on weekends. 253-840-2059
Pigman's Pumpkin Patch 2019
10633 Steilacoom Road SE, Olympia. 10am-5:30pm Monday through Saturday, 1-5:30pm Sunday October 1-31. 360-491-3276.
38223 236th Avenue SE, Enumclaw. 9:30am-5:30pm Daily October 1-30, 9:30-noon October 3o. 360-802-0503. Corn maze, hay barn, pumpkin patch, laser tag, Sweet Shop. Kids Korral includes unlimited tractor train rides, unlimited hay wagon rides, corn box, play area, petting farm, hay barn, tricycle track, unlimited apple sling shots (weekend only), bubble table, slides, duck races, chalkboard house.
239 Brady Loop Rd., Montesano. 10am to dusk. Pumpkin patch, hay maze, and  corn maze open through October 30. You-pick corn too! Country star Chris Guenther plays live October 12-13, 19-20, and 26-27. 360-581-4177.
518 Goodrich Rd., Centralia, two miles north of I-5 Exit 102 off Harrison, open 10am to dusk daily. Free corn maze, thousands of pumpkins (teeny to tremendous), hay rides, antique tractors, straw pit, baby goats! 360-269-1783.
Know of other patches, mazes, or Halloween and harvest activities? Post them at https://kxxo.com/psa